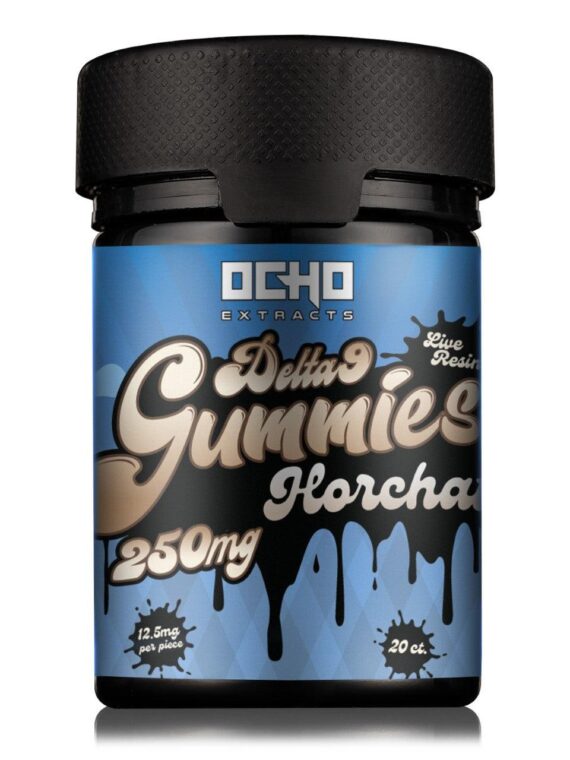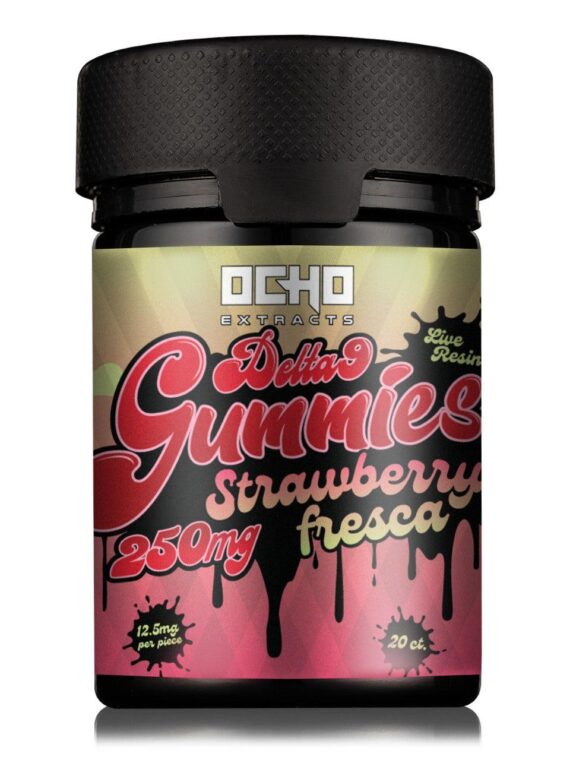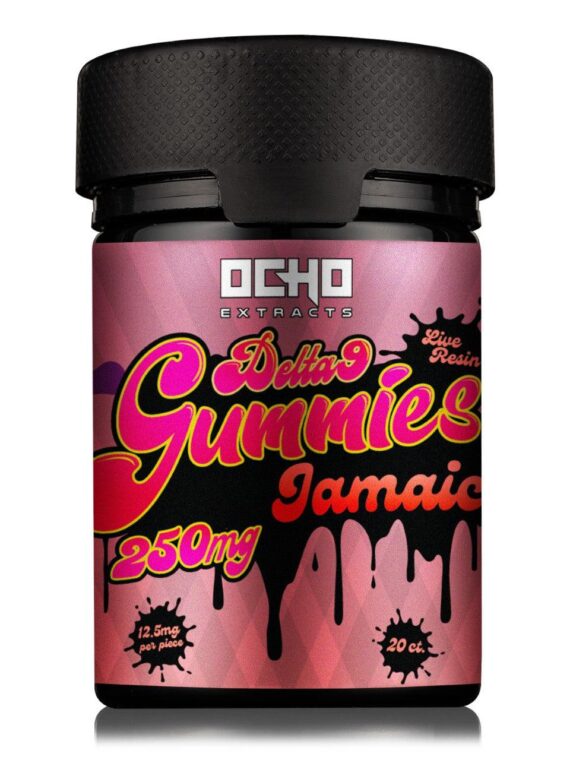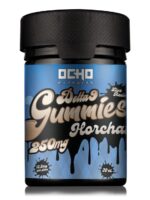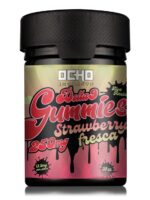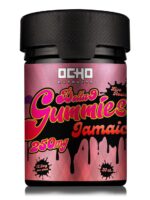 Ocho Extracts – Live Resin Delta-9 Gourmet Gummies – 250mg
—
or subscribe and save up to
25%
Infused with Live Resin
Totaling 250mg D9 Per Jar
Choice of 3 Different Flavors
Hemp-derived Delta 9 & CBD

Ocho Extracts Gummies contain 12.5mg Δ9 Per gummy
Sold By: Silverback Hemp Co. - All Delta Products - The Higher Standard
Guaranteed safe & secure checkout
Description
Ocho Extracts Live Resin Delta-9 Gourmet Gummies – 250mg
Ocho Extracts presents their new line of USA-Hemp grown Delta 9, in 3 mouth-watering flavors – Strawberry Fresca, Jamaica, & Horchata! Ocho Extracts Live Resin Delta 9 gummies are a convenient way to experience the potent, uplifting effects of Delta 9. Formulated with full-spectrum, these potent and flavorful delta 9 gummies. Ocho Extracts has maintained its leadership in the cannabis industry and rest assured it will follow over into the hemp industry.
Ocho Extracts Delta-9 Gummies Flavors
Jamaica
Horchata
Strawberry Fresca
Ocho Extracts Delta-9 Gummies Product Info
Potent Formulation

Comes in a 20ct Jar

Infused with Live Resin
Strain Specific Terpenes
Totaling 250mg D9 Per Jar
Choice of 3 Different Flavors
Hemp-derived Delta 9 & CBD

Ocho Extracts Gummies contain 12.5mg Δ9 Per gummy
This product contains less than .03% THC.
Additional information
| | |
| --- | --- |
| Weight | 113.398093 oz |
| Flavor | Horchata, Strawberry Fresca, Jamaica |
There are no question found.