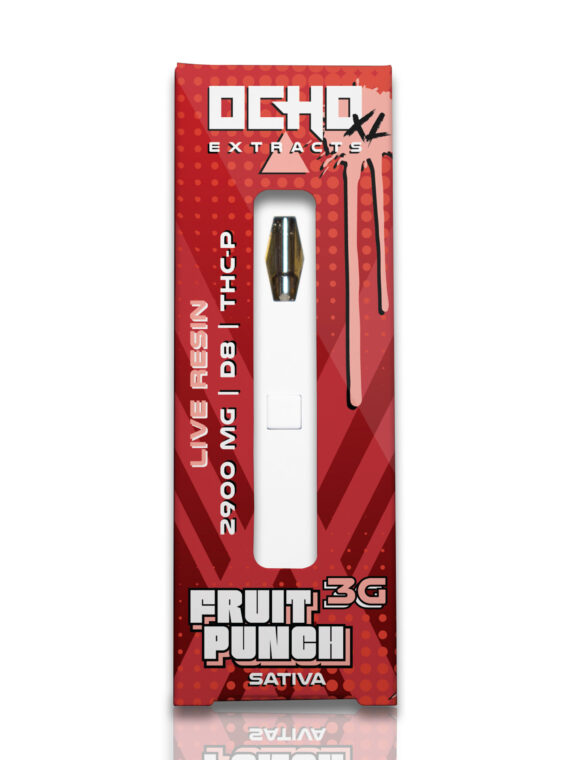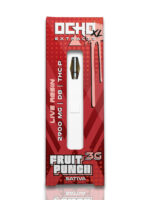 Ocho XL – 3 Gram Disposable – Fruit Punch – Live Resin THC-P Blend – Sativa
—
or subscribe and save up to
25%
In stock
Sold By: Silverback Hemp Co. - All Delta Products - The Higher Standard
Guaranteed safe & secure checkout
Description
Ocho XL – 3 Gram Disposable – Fruit Punch – Live Resin THC-P Blend – Sativa
A Sativa strain known for its berry sweet, fruity, and tropical flavors, Fruit Punch has effects just as intoxicating as its taste. This terpene profile is great for when you want to finish a project, lean into creativity, or for a small jolt of social energy followed by kicking back and feeling all is right with the world. Our blend of THC-P + Delta-8 pairs perfectly with this strain since the effects align so well.
Description:
Device:
 5 clicks on/off | 2 clicks preheat | USB-C
Strain: 3G Fruit Punch (Sativa)
Cannabinoids: THC-P + Delta-8
Format: Vapable Disposable
This product contains less than 0.3% THC
Additional information
| | |
| --- | --- |
| Weight | 2 oz |
| Title | Default Title |
There are no question found.