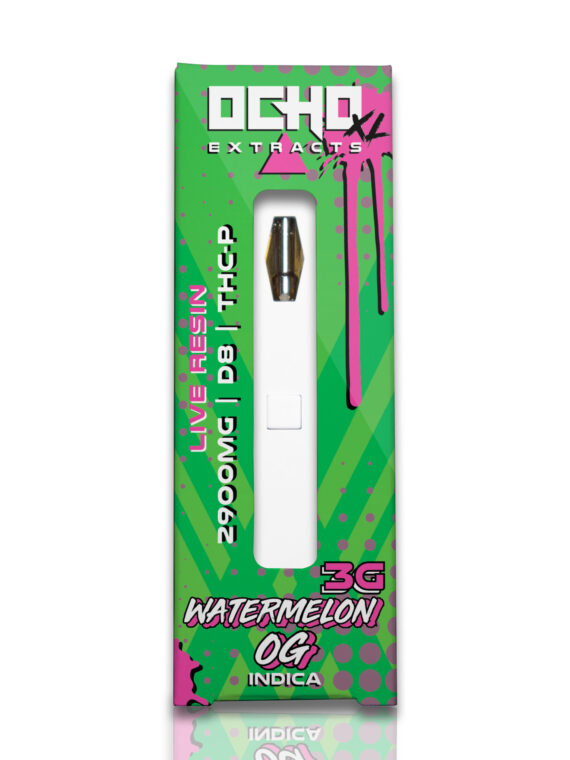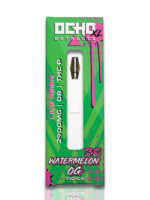 Ocho XL – 3 Gram Disposable – Watermelon OG – Live Resin THC-P Blend – Indica
—
or subscribe and save up to
25%
In stock
Sold By: Silverback Hemp Co. - All Delta Products - The Higher Standard
Guaranteed safe & secure checkout
Description
Ocho XL – 3 Gram Disposable – Watermelon OG – Live Resin THC-P Blend – Indica
As the name suggests, this Indica strain has a distinct fruity watermelon flavor profile reminiscent of grape with hashy undertones and is known for providing long-lasting easing effects on consumers. Watermelon OG has the reputation of being a powerful soothing aid and for enhancing happiness and uplifting moods, which is why it made perfect sense to blend it with THC-P & Delta-8.
Description:
Device:
 5 clicks on/off | 2 clicks preheat | USB-C
Strain: 3G Watermelon OG (Indica)
Cannabinoids: THC-P + Delta-8
Format: Vapable Disposable
This product contains less than 0.3% THC
Additional information
| | |
| --- | --- |
| Weight | 2 oz |
| Title | Default Title |
There are no question found.