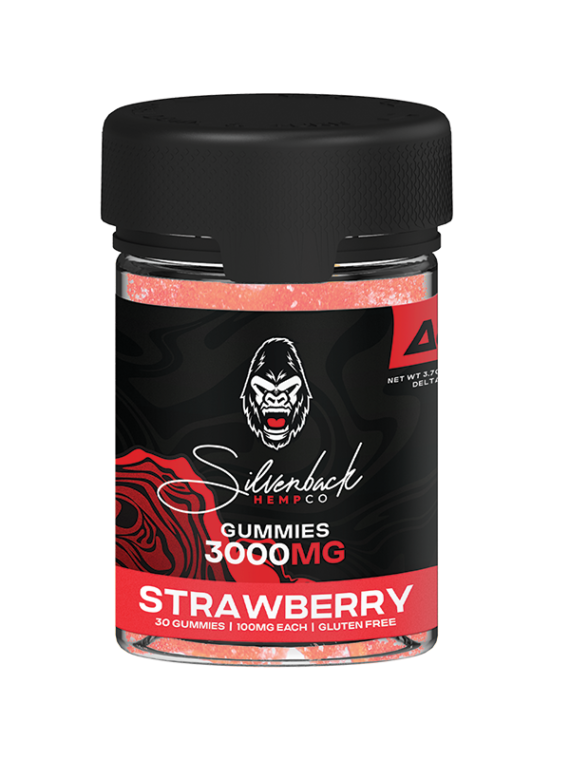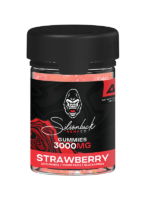 Silverback Hemp Co – 3000mg Delta 8 Gummies – Strawberry
—
or subscribe and save up to
25%
In stock
Sold By: Silverback Hemp Co. - All Delta Products - The Higher Standard
Guaranteed safe & secure checkout
Description
Silverback Hemp Co – 3000mg Delta 8 Gummies – Strawberry
At peak ripeness, strawberries are sweet, juicy, and fruity, with a hint of acidity. The strawberry taste, especially when ripe, is sweet and a little sour. The Delta 8 content of each gummy is 100mg. These high-quality Delta-8 gummies contain 3,000mg of Delta-8 in a jar full of 30 gummies. As a company offering the highest quality hemp-derived products on the market, Silverback Hemp Co aims to demonstrate the true meaning of a quality product to its customers.
100% GLUTEN FREE & VEGAN
Ingredients:
Sugar, Corn Syrup, Pectin, Sunflower Oil, Water, Flavoring, Sodium Citrate, Sodium Acid Sulfate, Citric Acid, Natural, and Artificial food coloring, hemp-derived delta-8 THC, and plant-derived terpenes. 
What is Delta 8?
Delta-8-THC is an isomer of uplifting delta-9. Delta-8-THC is synthesized from cannabidiol (CBD) extracted that was extracted from hemp.
There are no question found.