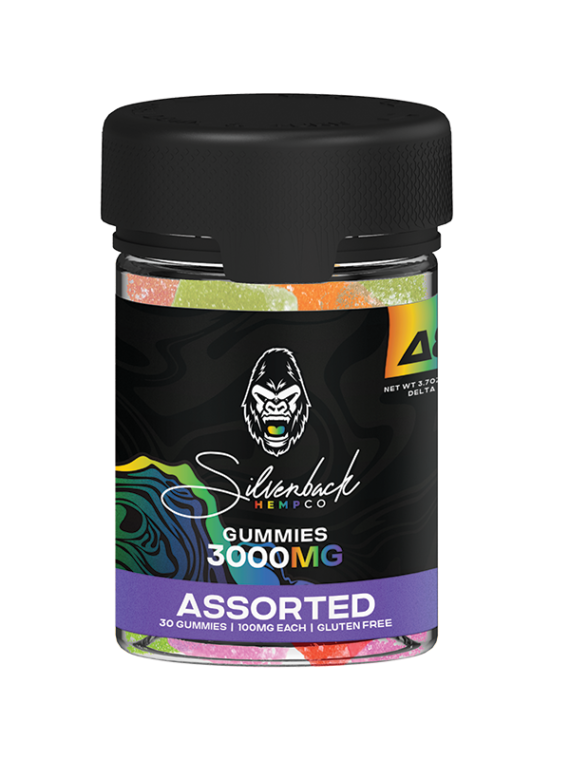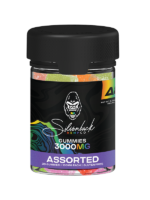 Silverback Hemp Co – 3000mg Delta 8 Gummies – Assorted Flavors
—
or subscribe and save up to
25%
In stock
Sold By: Silverback Hemp Co. - All Delta Products - The Higher Standard
Guaranteed safe & secure checkout
Description
Silverback Hemp Co – 3000mg Delta 8 Gummies – Assorted Flavors
Looking for a delicious way to enjoy your daily dose of Delta 8? Look no further than Silverback Hemp Co's assorted 3000mg gummies! With a variety of flavors to choose from, including Blue Razz, Peach, Strawberry, Watermelon, and Cherry Limeade, there's a taste to suit every palate. Indulge in the juicy, sweet flavors of ripe peaches and fresh strawberries, or savor the tangy punch of Blue Razz and Cherry Limeade. Each gummy contains a potent 100mg of Delta 8, ensuring a satisfying experience every time. So why settle for ordinary gummies when you can enjoy the premium quality and delicious taste of Silverback Hemp Co's Delta 8 gummies? Order now and experience the ultimate in hemp-derived goodness!
100% GLUTEN FREE & VEGAN
Ingredients:
Sugar, Corn Syrup, Pectin, Sunflower Oil, Water, Flavoring, Sodium Citrate, Sodium Acid Sulfate, Citric Acid, Natural, and Artificial food coloring, hemp-derived delta-8 THC, and plant-derived terpenes.
What is Delta 8?
Delta-8-THC is an isomer of uplifting delta-9. Delta-8-THC is synthesized from cannabidiol (CBD) extracted that was extracted from hemp.
Additional information
| | |
| --- | --- |
| Weight | 102 oz |
| Title | Default Title |
There are no question found.