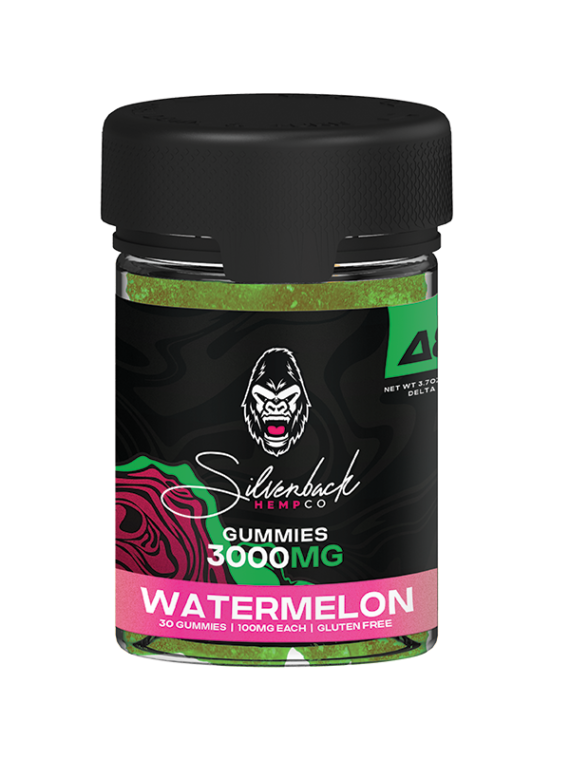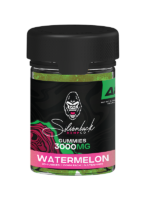 Silverback Hemp Co – 3000mg Delta 8 Gummies – Watermelon
—
or subscribe and save up to
25%
In stock
Sold By: Silverback Hemp Co. - All Delta Products - The Higher Standard
Guaranteed safe & secure checkout
Description
Silverback Hemp Co – 3000mg Delta 8 Gummies – Watermelon
This Watermelon flavor has a triad of tastes – sweet, bitter, and sour. Bitter flavors keep the fruit from overflowing, and sour flavors keep the bitter flavors from being overwhelming. It is the combination of all three that makes watermelon so special. The Delta 8 content of each gummy is 100mg. These high-quality Delta-8 gummies contain 3,000mg of Delta-8 in a jar full of 30 gummies. As a company offering the highest quality hemp-derived products on the market, Silverback Hemp Co aims to demonstrate the true meaning of a quality product to its customers.
100% GLUTEN FREE & VEGAN
Ingredients:
Sugar, Corn Syrup, Pectin, Sunflower Oil, Water, Flavoring, Sodium Citrate, Sodium Acid Sulfate, Citric Acid, Natural, and Artificial food coloring, hemp-derived delta-8 THC, and plant-derived terpenes. 
What is Delta 8?
Delta-8-THC is an isomer of uplifting delta-9. Delta-8-THC is synthesized from cannabidiol (CBD) extracted that was extracted from hemp.
Additional information
| | |
| --- | --- |
| Weight | 102 oz |
| Title | Default Title |
There are no question found.